Who are SR Staley and Claire Staley?
Adaptation is a blog featuring insights, observations, and information about writing, storytelling, the modern publishing industry as well as the work of authors SR Staley and Claire Staley.
SR Staley is an award-winning author of fiction and non-fiction living and working in Tallahassee, Florida (see my website at www.srstaley.com). His most recent novel is Tortuga Bay, the sequel to The Pirate of Panther Bay, a fast paced action adventure chronicling the adventures of ex-slave Isabella as she fights colonial powers in the Caribbean.  His reality-based take on the Santa Claus myth, St. Nic, Inc., is a modern-day adventure that re-imagines the North Pole in an action story that is "magical," "innovative," and "fresh," and "sparkles like the North Pole on a sunny day." St. Nic, Inc. won 2nd place in the Mainstream/Literary category of the 2015 Royal Palm Literary Awards. In addition, he's an economist and on the full-time faculty of the College of Social Sciences and Public Policy at Florida State University. My work has appeared in the New York Times, Washington Post, CNN.com, Wall Street Journal, Investor's Business Daily, Chicago Tribune, L.A. Times, and scores of other popular and professional outlets. He has appeared on CNN, NPR, CNBC, Empowered Living Radio and other broadcast media.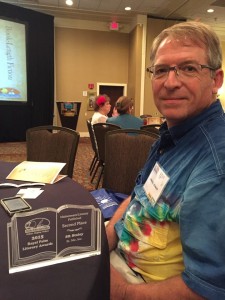 His other novels deal with the problems of leadership, courage, bullying and school violence in middle school (Renegade and A Warrior's Soul), and the trials and pitfalls faced by a young female pirate captain in the late 18th century (The Pirate of Panther Bay). Both Renegade  and A Warrior's Soul are in the Path of the Warrior series and use a martial arts theme to anchor stories that use self-defense to address the bystander culture in schools and the community.  Renegade  won 2nd place in the Seven Hills Literary Contest, a national competition, in the children's chapter book division in 2012.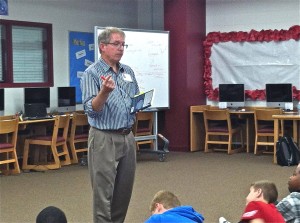 The sequel to The Pirate of Panther Bay will be published in 2015 by Southern Yellow Pine Publishing.
Claire Staley is an accomplished reader of thousands of books and is currently studying marine science at Eckerd College in St. Petersburg, Florida. She has traveled extensively, including France, India, Japan, and Belize. She is currently working on her first novel and a member of the Tallahassee Writer's Association.