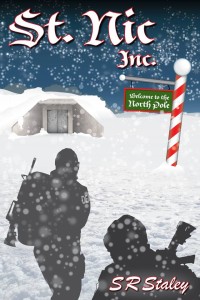 St. Nic, Inc., my re-imagination of the Santa Claus myth through the lens of an action-adventure novel. won 2nd place in the Published Mainstream/Literary Fiction category of the Royal Palm Literary Awards. This was a great win for a small book (for now) from a small, but rapidly growing press (Southern Yellow Pine Publishing). But what does this mean for my writing?
A Few Notes on the Royal Palm Literary Awards
The RPLA awards have several benefits for writers, including the fact they provide feedback from the judges and they allow submissions into multiple categories. I submitted St. Nic, Inc. in two categories: thriller/suspense and mainstream/literary. St. Nic, Inc. didn't make it to the semi-final round in the thriller/suspense category, but it nearly took home gold in mainstream/literary. So, this provides an interesting case study of how competition judges evaluate the same material.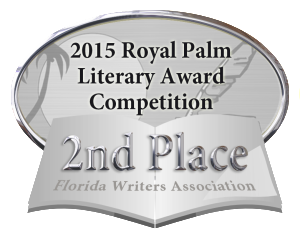 The judging in the RPLA competition is based on two rounds. The first involves two judges reading the first 50 pages of a manuscript or book. Judges evaluate the submissions using a rubric that generates a numerical score between 1 and 50. Books need to score at least 80 points (or about a 40 from each judge) to make it into the semi-final round. If the book (or manuscript) makes it to the semi-final round, another judge will read the entire manuscript and score it using the same rubric to determine whether it gets into the final round and in the running for an award. The final judge's score (also from 1 to 50) is doubled, so the final round submissions are ranked based on a total potential score of 200 points.
Here are the categories, each worth 5 points and scored from 1 to 5 except for overall impression which is scored on a 10 point scale:
Setting
Character
Plot
Story flow/plausibility
Dialogue
Creativity
Mechanics/conventions
Appropriate genre
Overall impression
The Ugly: St. Nic, Inc.'s Uncertain Journey
Here's the breakdown of the total scores for each judge for St. Nic, Inc. for both categories:
| | | |
| --- | --- | --- |
| Judge | Thriller/Suspense | Mainstream/Literary |
| Judge #1 | 36 | |
| Judge #2 | 35 | |
| Judge #3 | | 42 |
| Judge #4 | | 40 |
| Judge #5 (FINAL ROUND) | | 49 |
| Total Score | | |
I think it's pretty clear that the judges in the thriller/suspense genre—the one I thought St. Nic, Inc. "fit"–weren't super impressed. I really wasn't close to getting into the semi-final round, which means my book probably didn't make the cut in the top 20% of submissions. (This is my estimate; RPLA does not release numbers of submissions by category.)
Reviewing the comments, neither judge felt the story moved fast enough, thought I devoted too much space to setting and not enough to plot and character development. One of the judges had trouble with the number of characters introduced in the first chapters (too many), and they wanted more "quirks" to make them interesting. On the final category, overall impression, they scored the story identically with a 6.
I appreciated the candidness of the comments as well as their specificity, but I could hardly be encouraged by their evaluation of something I had spent years developing. You need a thick skin if you are going to submit your work to the judgments of others. Fortunately for my ego, one judge wrote that he or she would like to see more work from me. Both these judges in this genre thought the book was in the right category. So, my decision to enter my book in this category was at least validated by the judges with experience in the genre.
Ironically, I've always felt that setting was the weakest part of my writing. I consider myself a character-driven author. These judges would clearly beg to differ with my self-assessment.
But this is where the story gets more interesting.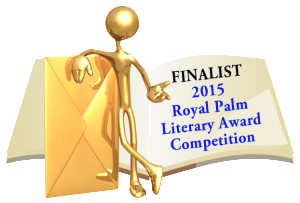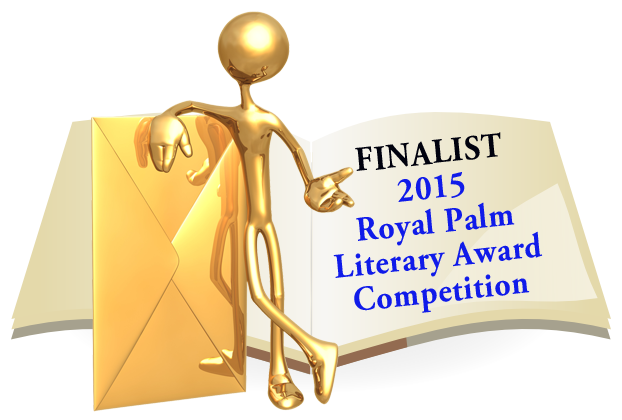 I also entered St. Nic, Inc. in the category of published mainstream and literary fiction. Honestly, I didn't think it would perform well because I thought it was primarily an action/adventure story (and not really thriller/suspense either). I also thought this would be a more competitive category because many novels can fit under this umbrella. But my fortunes in RPLA this year turned because I accepted the risk of entering the novel into a second category.
As the table shows, however, the third and fourth judges didn't warmly embrace my novel either. They also didn't respond well to my emphasis on setting in the opening pages. Fortunately, these judges gave me scores that allowed me to get into the semi-final round where the full manuscript would be read by a fifth judge.
A review of the comments in the mainstream/literary category found that the first round judges also had issues with the plot and the lack of quirky characters. One judge noted it was difficult to determine which characters were the protagonists and which ones were the antagonists. They were also confused about the central setting of the story (which pivots between a hospital and DEA headquarters in Arlington, Virginia as two parallel story lines develop simultaneously). These judges also thought the book could be entered into the action/thriller genres, reinforcing at least my sense of where it would fit in terms of genre. The literary/mainstream judges wanted me to tighten up the action by streamlining the story, and one even suggested I consolidate a few chapters. Hardly a slam dunk into the final round, let alone scores to position me well for a top three placing.
Still, I made it into the semi-final round.
The fifth judge obviously made the difference. After reading the entire book—the only judge to read it in its entirety—St. Nic, Inc. received a 49 out 50. I have very little feedback because the judge liked almost everything in it. This judge also noted that the story could have moved faster, but she or he considered the story imaginative, creative, engaging, and pretty cool. Since this judge's score was doubled in the final round, St. Nic, Inc., made it into the final round and received 2nd place.
The Good: Five Take Aways from RPLA
So, St. Nic, Inc. had a rocky ride in the RPLA judging. This was clearly not a cakewalk or an easy win. I also think it speaks well of the process, but that's another story.
I want to close with a few observations about what this means for me as an author, with several more books in the pipeline. What are my take aways?
You can't always judge a book by its first chapters. Stories are organic, but judging (no matter how well it maps over buyer behavior) that focuses on the first chapters (or pages) really doesn't tell you much about the story if it has much complexity. The first chapters are just the hook. While important, they are not the story. Many of the elements of Nic, Inc. that the judges criticized were, in fact, artistic decisions about plot and character development. As long as writers recognize the trade-offs involved, and the potential downside of readers not buying the book or judges appreciating its complexity in the early chapters, writers should note the objections and consider them, but not necessarily use them as a writing guide. Even in light of the judges' comments, I don't think I would change the story much.
Stay true to your vision as a writer. Nic, Inc. scores ranged from 35 to 49 on a 50 point scale. At the end of the day, literary competitions, even when they use a rigorous methodology for ranking books, depend on the subjectivity of the judge. Notably, all the judges recognized that the manuscript was technically well written—no mistakes in grammar, syntax, plot development or character development. Their criticisms centered on the creative and artistic aspects of the book, many of which included choices I made as a writer about plot and character. Not all my characters had quirks because in many cases—such as the way I treat little people—I wanted to demonstrate they were normal people in an extraordinary circumstance and setting. Giving little people quirks would have transformed them into munchkins, the exact opposite of how I wanted them perceived.
Judges in literary competition pay a lot of attention to craft. They like a balance of character, plot, and setting, and they are interested in manuscripts that push, or at least give a strong nudge, to pushing against the edges of convention. Good books that are excellent reads may not do well in a literary competition because judges are looking for artistic qualities, and these qualities may not be what readers care about. Paradoxically, genre judges tend to look for stories that fit certain formulas—the one page hook, unambiguous plots, etc. This all makes sense because they are looking for the stand out contributions, so they want to see something different within the confines of their genre.
The book's hook—the events that start the story off—is critical. As a writer I should not expect a reader (or judge) to be patient. Most people don't want to waste an hour reading a book or manuscript to see if they are going like it. As a matter of efficiency (and practicality), the hook is essential. And, in the RPLA competition (as well as other competitions) the hook determines whether you can even quality for the subsequent rounds. An excellent hook is a necessary but not sufficient condition for success. This is useful insight in general.
The judges like tight, polished manuscripts. They don't want to be distracted by formatting, grammatical, or spelling errors. This reflects a lack of professionalism, and they don't want to bother reading a book when the author hasn't done their due diligence in producing a book that respects their time and value as a judge. All judges noted that fact Nic, Inc. was free of technical errors and was well written.
This was the third time I have entered RPLA with a manuscript. Notably, last year I submitted St. Nic, Inc. as an unpublished manuscript and it failed to advance to the semi-final round. While the 2nd place finish was gratifying, the ability to see the book do well in published form and receive excellent comments from the judges will help me frame my future submissions and keep me centered as an author.