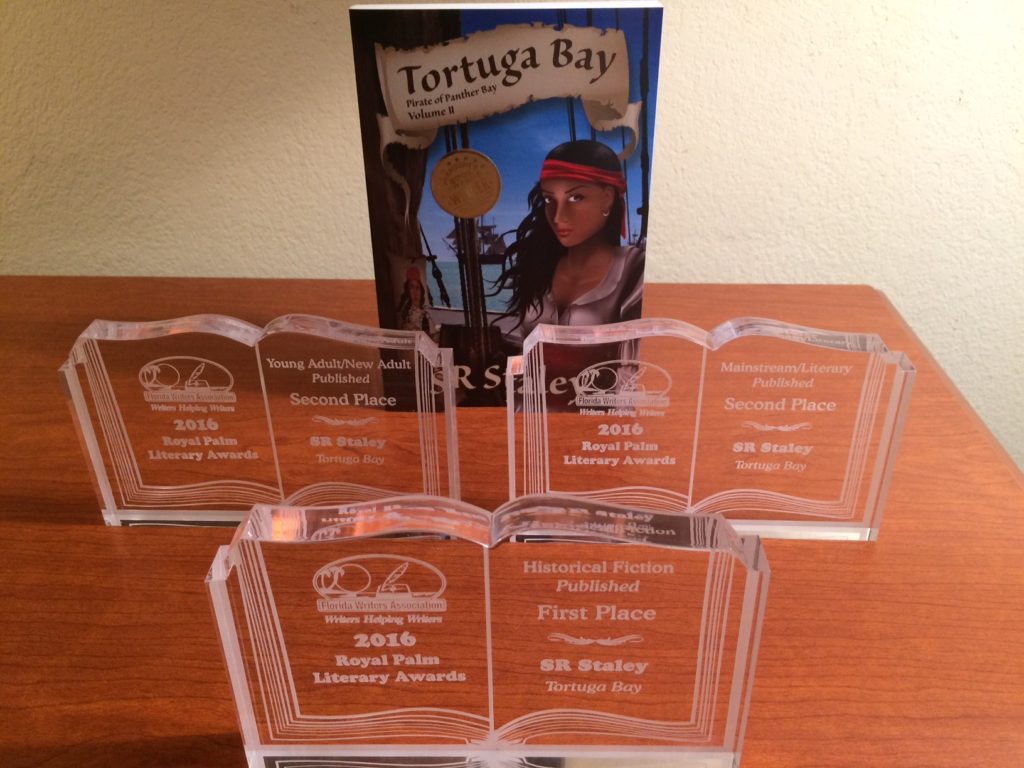 Isabella, Jean-Michel, and Juan Carlos did well in Orlando at the Royal Palm Literary Awards dinner. Tortuga Bay took home three awards, including first place for Published Historical Fiction, second place for Published Mainstream/Literary fiction, and second place in Published Young Adult/New Adult categories. The novel made the finals in Published Women's Fiction, but didn't place among the top three books. The Tallahassee Democrat covered the wins in the newspaper (see here), and a complete list of winners can be found on the Florida Writers Association website here.
This competition confirmed something that I thought was true after listening to readers: the Pirate of Panther Bay series has cross genre appeal. Adults and teens enjoy the series and the characters. I am really looking forward to seeing the third book out (in late 2017 if the stars align).
Combined with the two first place/gold medals earned in the Florida Authors and Publishers Association competition, and reaching the finals in the Eric Hoffer Book Awards, this has been a stellar year for me and the series.