SR Staley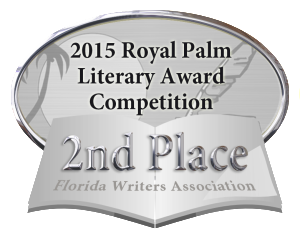 St. Nic, Inc., my reality-based re-imagination of the Santa Claus myth, won 2nd place in the 2015 Royal Palm Literary Awards held in Orlando during the annual conference of the Florida Writers Association on October 17, 2015!
St. Nic, Inc. earned its award in the competitive Published Mainstream/Literary Fiction category. First place went to The Clock Strikes Midnight by Joan C. Curtis, and third place went to Passing Through Perfect by Bette Lee Crosby.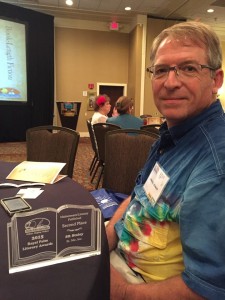 The FWA uses a rigorous, anonymous review process to select their winners. Each entry is given a numerical score based on a rubric designed by the committee supervising the RPLA. This provides analytical consistency in what is inevitably a subjective evaluation of the quality of writing. (I have personally used similar rubrics for more than 20 years to discipline my own grading of papers assigned in my classes at the college level.) In order to progress to each successive stage–semi-finalist, finalist, and winner–written works have to achieve minimum scores using the rubric. Thus, in theory, no award can be given in a category because none of the submitted works earn sufficiently high scores. In fact, this has happened. This year was the first time an award was given in every category, although several categories awarded just first or second places (e.g., published romance, unpublished romance, published science fiction).
This year, 378 manuscripts were entered into the RPLAs in 30 different categories and evaluated by 125 anonymous judges. Categories include a wide range of subjects and genres, including published and unpublished books; adult, young adult, and middle-grade fiction; poetry and flash fiction; thriller/suspense and women's fiction, and several nonfiction categories and others. About 25% of the authors submitting manuscripts made it into the final round this year, and 18% (68% of finalists) won an award–either first, second, or third place in their category. (Six entrants by my count won awards in multiple categories). A full list can be found here.
I also want to give a shout to my fellow Tallahassee Writers Association author Darryl Bollinger, author of the medical thriller The Care Card, for winning second place in the Published Thriller/Suspense category!
Read the reviews of St. Nic, Inc. here.
Watch the trailer here.
Buy the book at amazon here!