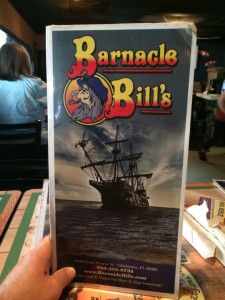 My newest novel, Tortuga Bay, will experience it's official launch at Barnacle Bill's seafood restaurant in Tallahassee on September 19th from 1 to 3 pm. Tortuga Bay is already receiving great reviews:
"Isabella sizzles in this swashbuckling sequel to The Pirate of Panther Bay.  Her sword slices through oppressors from the first page to the last in an adventure that puts her daring and decisive stand against slavery at the center of a story that shimmers like its Caribbean setting." Donna Meredith, award-winning author of Wet Work, The Color of Lies, and The Glass Madonna.
"In SR Staley's sequel to The Pirate of Panther Bay, Isabella once again shows she is made of as much grit as any male pirate captain.  The action starts on page one and never lets up." M.R. Street, award-winning author of The Werewolf's Daughter, Hunter's Moon, and Blue Rock Rescue.
"If you pick up Tortuga Bay you better strap on your seat belt…. He has done a remarkable job of mixing pirates, Royal political intrigue and Haitian voodoo into an entertaining tale." Col. Michael Whitehead (ret.), author of The Lion of Babylon and Messages from Babylon.
"Tortuga Bay is an exceptionally well-developed story that gives a genuine touch to the theme and puts a fresh spin on the way pirate stories are told. Lovers of the genre will find the Pirate of Panther Bay series a worthy read." Faridah Nassozi, 5-star review, Reader's Favorite.
Anyone in Tallahassee or passing through is welcome!