On Tuesday, August 5th, novelist Tracy Lawson launches her new novel Counteract. Check out this blog for an interview with Tracy about her writing process and the importance of her new novel.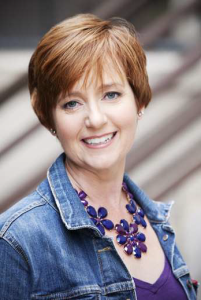 As prelude, here's a quick bio:
Tracy Lawson knew she wanted to be a writer from the time she could read. While working toward her Bachelor's degree in Communication at Ohio University, she studied creative writing with Daniel Keyes, author of Flowers for Algernon. After short stints as a media buyer and an investigative analyst, she settled into a 20-year career in the performing arts, teaching tap in Columbus, Ohio, and choreographing musicals. Though her creative energies were focused on dance, she never lost her desire to write, and has two non-fiction books to her credit: Fips, Bots, Doggeries, and More, winner of the 2012 Ohio Professional Writers Association's Best Non-fiction History Award (McDonald & Woodward), and Given Moments (Fathers Press). Tracy's love for writing new adult fiction is sparked by all wonderful teens in her life, including her daughter Keri, a college freshman. Counteract is Tracy's first novel.