My "day job" is working as an economist, public policy analyst, and director of a think tank. I've been working in public policy think tanks since… for a long time. A more complete listing of my works of nonfiction and academic work can be found on my website (samuelrstaley.com).
For now, I am providing a few links to recent books which have broader appeal.
How and why one rock band changed the world…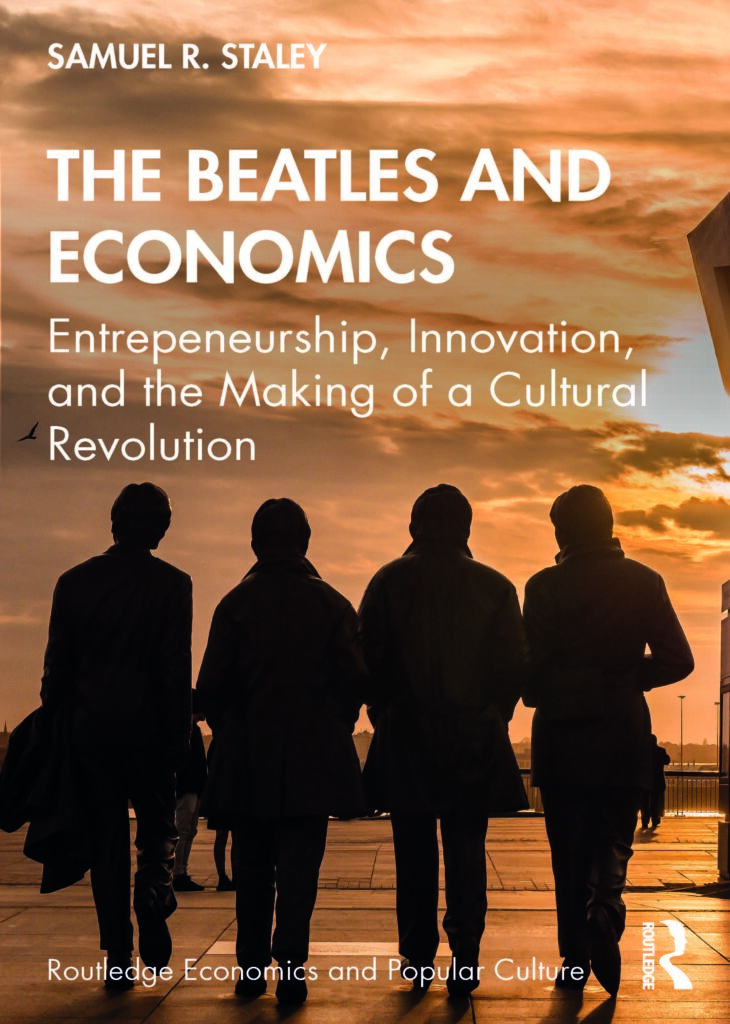 The Beatles, entrepreneurship, innovation, and a cultural revolution
This book isn't nearly as boring as the title implies. Originally, The Beatles and Economics was supposed to be a fun way to introduce teenagers to basic principles of economics. It turned out to be a significant contribution to understanding how entrepreneurship and innovation intersected to create written arguably the most creative force in pop music.
I use accessible, nontechnical writing to dive deep into the Beatles's innovation process and the industry economics of the time to explain their remarkable success and enduring influence.
Unfortunately, the book didn't get the press we had hoped because of… COVID and the Pandemic. The Beatles and Economics was released at the end of March 2020.
I must have done something right because The Beatles and Economics won a gold medal in the Business Boos category for the President's Awards sponsored by the Florida Authors and Publishers Association!
You can find a video trailer here.
Listen to the story on public radio here.
Listen to my radio interview on the 50th Anniversary of the release of Let It Be here.
An you thought movies were just about entertainment!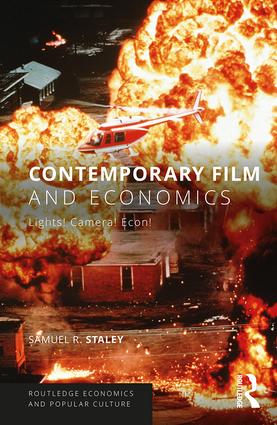 What economics can tell us about 50 recent films, and how they could have been better
This book was also a blast to right! I am an avid movie fan, and now reviewer. So, what more fun could I have than looking for all the economic ideas embedded in movie plots and characters?
I cite more than 50 recent films in Contemporary Film and Economics to show that economics is all around us. I also use economic principles to show why some movies have stronger stories and plots and others are weak. Perhaps this is why one movie producer called the book "subversively educational."
Of course, when the director of an economic education center says the book "brilliantly merges the lens of the director with the lens of economic to provide powerful insights," I have to feel good about what I wrote.
Given all the literary awards I've earned, you might wonder why this one didn't win one. The answer is simple: You have to enter a book to win.
For a variety of reasons, we weren't able to get this one submitted.