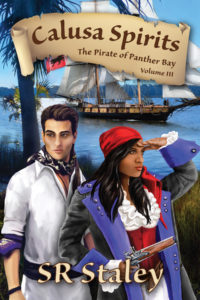 Calusa Spirits, the action-packed third book in the Pirate of Panther Bay series, is set to launch on—you guessed it—International Talk Like a Pirate Day! The official book release will be on Wednesday, September 19, 2018 from 6 pm to 9 pm ET. I don't think we can get Ol' Chumbucket or Cap'n Slappy to make an appearance. We can, however, take up their mantra by making this pirate day super fun and by releasing a grand high-seas adventure in an award-winning series.
Calusa Spirits makes the Pirate of Panther Bay series a true trilogy (although six books are planned in the series). So, Southern Yellow Pine Publishing is hosting an on-line virtual book launch with more than 10 prizes for people participating in the fun. Participants can call in and ask questions, talk to other fans (and readers), or just watch it unfold on Facebook.
The grand prize? A character in Book IV of the Pirate of Panther Bay series! Find out more details as they unfold on the Calusa Spirits Virtual Book Launch Facebook page. You can sign up for the Calusa Spirits Virtual Book Launch here (that way we can send you nudges as more stuff is revealed).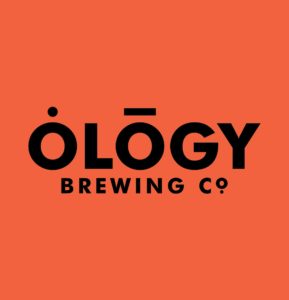 But we're not stopping there. If you are in North Florida, you can see the official book release unfold live and in person at Tallahassee's hottest craft beer brewery, Ology Brewing (118 East 6th Ave, Tallahassee, 32303). Ology Brewing will be opening just for our event, and the general public is welcome. Buy a book, or the entire series, and you can also get your copies signed by the author (free of charge)! Pirate attire is not required, but we've already heard buzz about the different types of costumes that might show up. (Steam-punk pirates?)
Also, look for promos leading up to the release on Under the Crossbones, the podcast hosted by Phil Johnson. Sam was a guest on the show's 20th episode, talking pirates and what made the second book, Tortuga Bay, so much fun to write. (While you are on the website, sign up for the podcasts. Phil has a wide range of guests, including authors, film directors, pirate festival organizers, actors, historians, and many more.)
Mark your calendars: September 19, 2018, from 6 to 9 pm ET. A little beer and a shipload of piratical fun!
Key links for the official book release on-line and in Tallahassee: