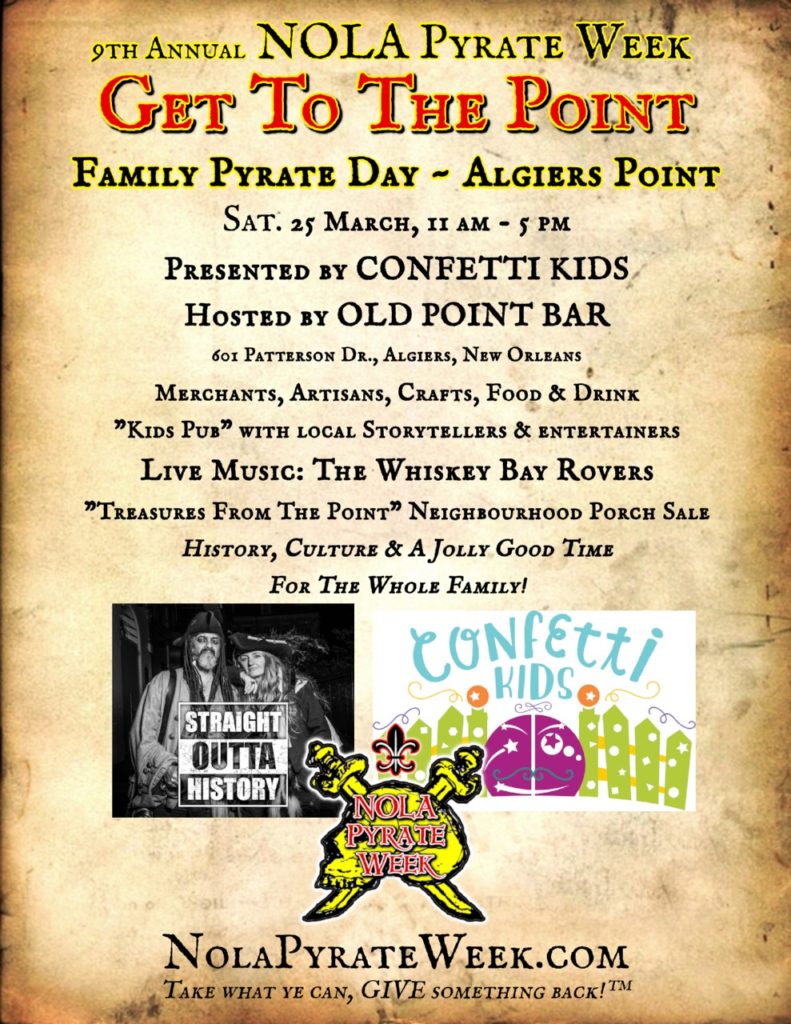 I've been late getting this up, but Confetti Kids and Old Point Bar in Algiers Point,  New Orleans are kicking off NOLA Pirate Week with Family Pyrate Day on Saturday, March 25th from 11 am to 5 pm.
A whole slate of entertainers and authors is set up starting at 11 am at the Old Point Bar. I will do a reading from The Pirate of Panther Bay at 12:30 pm.
Pirates of all ages are welcome!