Welcome to "Channeling Isabella + Sailing"! As sailing and maritime adventures take on a more prominent role in my life, I thought providing a little more focus to my blog content might help readers navigate my personal and professional adventures. Thus, this "channel" will help wind your way through the tentacles of the expanding octopus of my life.
Clicking on this category on the blog drop-down menu will give you access to all my blog articles related to sailing, sea adventures, and maritime related movie reviews and analysis. I will be adding personal stories of my growth – or retrogression – as a sailor as well.
BTW, if you haven't see it already, check out this very cool short, 2 1/2 min video on Octopus fishing in the Seto Inland Sea in Japan.
Isabella, of course, is the main character (MC) in my historical fiction series The Pirate of Panther Bay published by Southern Yellow Pine Publishing. I am currently working on the fourth volume in the series.
The previous books been well received, earning top honors in categories such as Historical Ficiton, YOung Adult & Coming of Age, and Women's Fiction. Isabella rocks, although I don't think she would use that term since she was plying the Caribbean Sea in the 1780s. In fact, she probably wouldn't like the term "rocks" at all because she would naturally think of it as a shoal or a reef, which is not good for 19th century sailing ships.
A Passion for the Ocean and Wind
I have been excited about sailing since I was a kid. My bedroom had wall paper depicting the Spanish Galleons in pitched battle somewhere in the Atlantic Ocean. My bed was a "captains bed" – which basically meant the bed had drawers built underneath a wooden board where the mattress rested. No box springs. C.S. Forester's adventures series telling the high seas coming of age story – when read in chronological order – of Horatio Hornblower may well have planted the historical fiction bug in me.
While I have been sailing most of my life, almost all of my experience has been in small boats – dinghies in sailor speak. These boats are small, typically under 20 ft in length, and many (but not all) have one sail. A Sunfish or Laser is probably the most common type. Some have two sails – a main mast and a small triangular "jib" in the front of the boat. (I did most of my sailing on a Sunfish.)
My First Sailboat
My very first sailboat was a Sunflower, now manufactured by CastleCraft. I snagged the photo of a sunflower from Sailboatstogo.com because it looks exactly like the one I had when I was 13 or 14 years old. The boat was about 11 feet long and had the sunflower on the sail. The two people in the boat could have easily been my mother and me sailing on Cowan Lake in Ohio (which is where I also took my first sailing lessons in summer camp).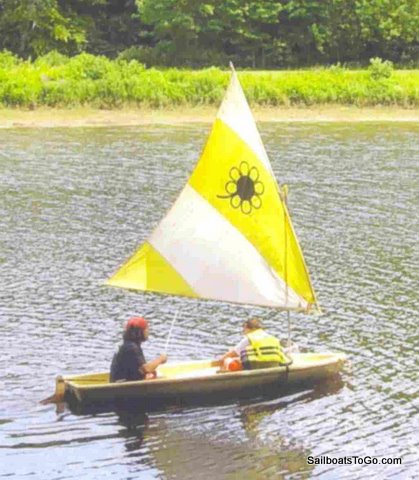 Since then these early years, I have regulatory sailed small boats like Sunfish on inland lakes in the Midwest and Hobie Cats on the Gulf of Mexico.
Time to Step Up
Now, however, I am aspiring to something bigger. I want to get experience with heavier boats that can handle larger expanses of water and rougher weather. I took the America Sailing Association's three day sailing 101 course from Stem to Stern Sailing in Panama City, Florida in 2021. I actually fell in love with their Pearson 26′. The same year, I joined the Apalachee Bay Yacht Club. Fortunately, ABYC members are a very friendly and supportive group, more than happy to give me tips and encourage me in my quest.
ABYC Membership gives me access to a 22′ Capri (Catalina) call the Maxie. I will have several adventures to report on, including a few humbling lessons learned the hard way on Apalachee Bay shoals. (Let's just say the annual fee for SeaTow is definitely worth it.)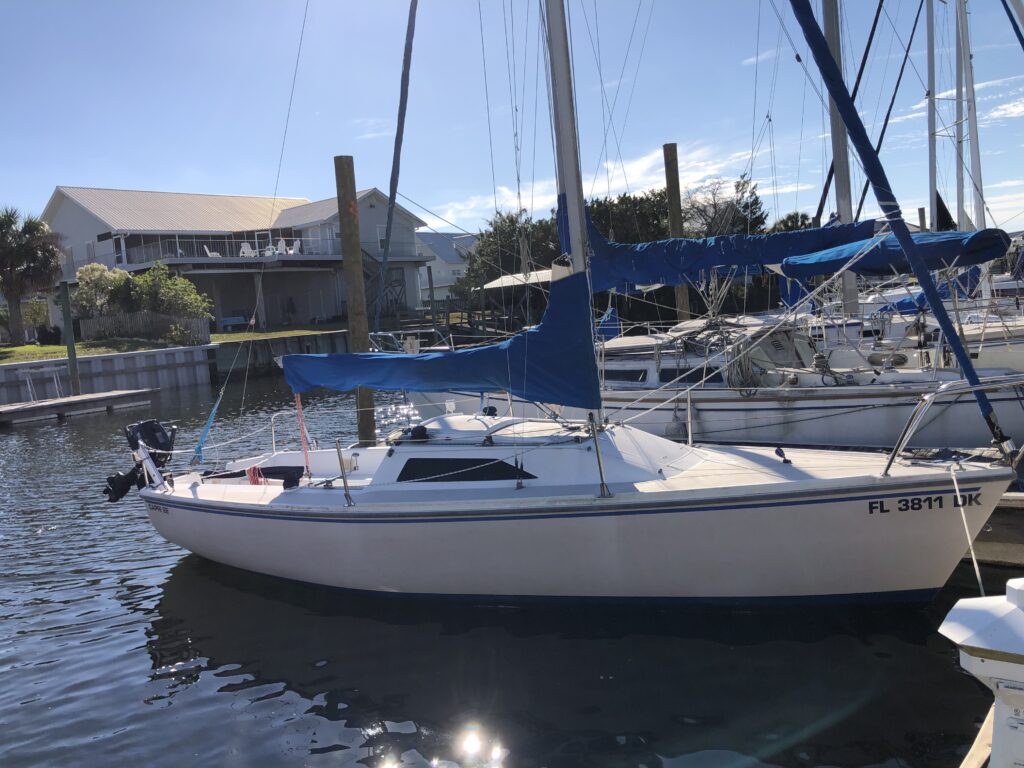 My ultimate goal, however, is to purchase a "coastal cruiser." These are boats large enough to sail in the Gulf or Ocean, but usually closer into shore. The smaller boats (under 30′) are typically "daysailers," which are great for me to work on my boat handling skills.
Cruising into the Future?
The cruisers, however, will allow me to take overnight sails and explore the Gulf of Mexico and its ports. I really like the design and reputation of the Catalina cruisers. I've snagged a picture from the Catalina Yachts website to provide a visual.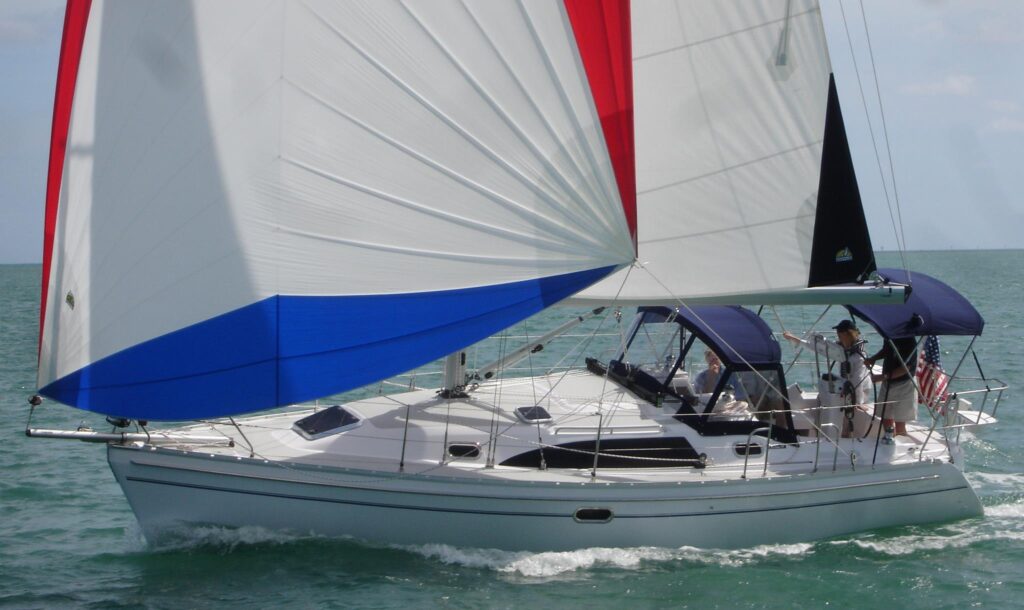 If equipped properly, I could even use it for extended sails to the Caribbean and up and down the coast of the US, Mexico, and Central America.
So, Channeling Isabella + Sailing will give you a glimpse into this stage of my journey and hopefully provide a little inspiration along the way.