Tortuga Bay continues to generate enthusiasm and accolades as 2016 moves into its final months. Earlier, Isabella and her crew fought their way to recognition as a Category Finalist in the Eric Hoffer Book Awards. Tortuga Bay has also made it into the final rounds of the Royal Palm Literary Awards (final results will be released in October). Now, her crew earned gold medals in two categories of the President's Award competition hosted by the Florida Authors and Publishers Association.
Both awards came in Young Adult (YA) categories. This first category was Young Adult Fiction, a broad category that would have her compete among many other books and subgenres. The second category was in YA Romance, Coming of Age, and New Adult.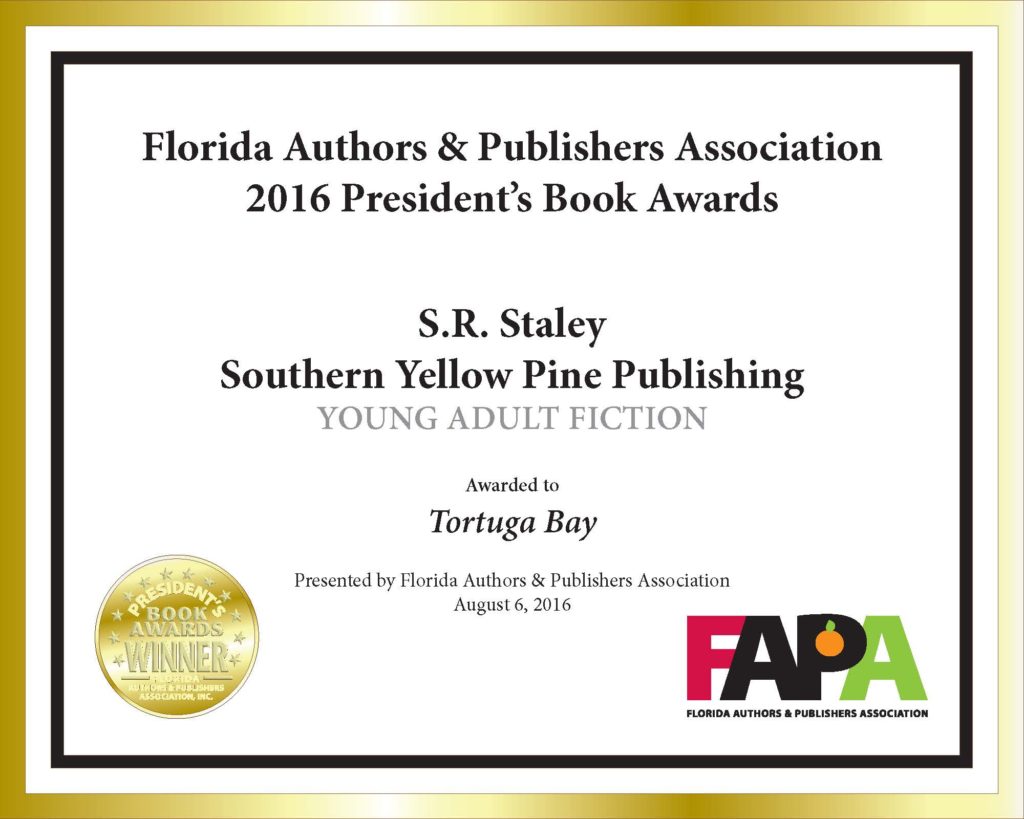 Tortuga Bay (and the Pirate of Panther Bay series) are showing a broad appeal. While all the results are not in, the story has made it into the RPLA finals under Published Fiction—Mainstream/Literary. That means the novel is competing against a wide range of novels, in and outside the young adult category. In addition, Tortuga Bay made it into the RPLA semi-finals in the categories of YA historical fiction, women's fiction, and YA romance.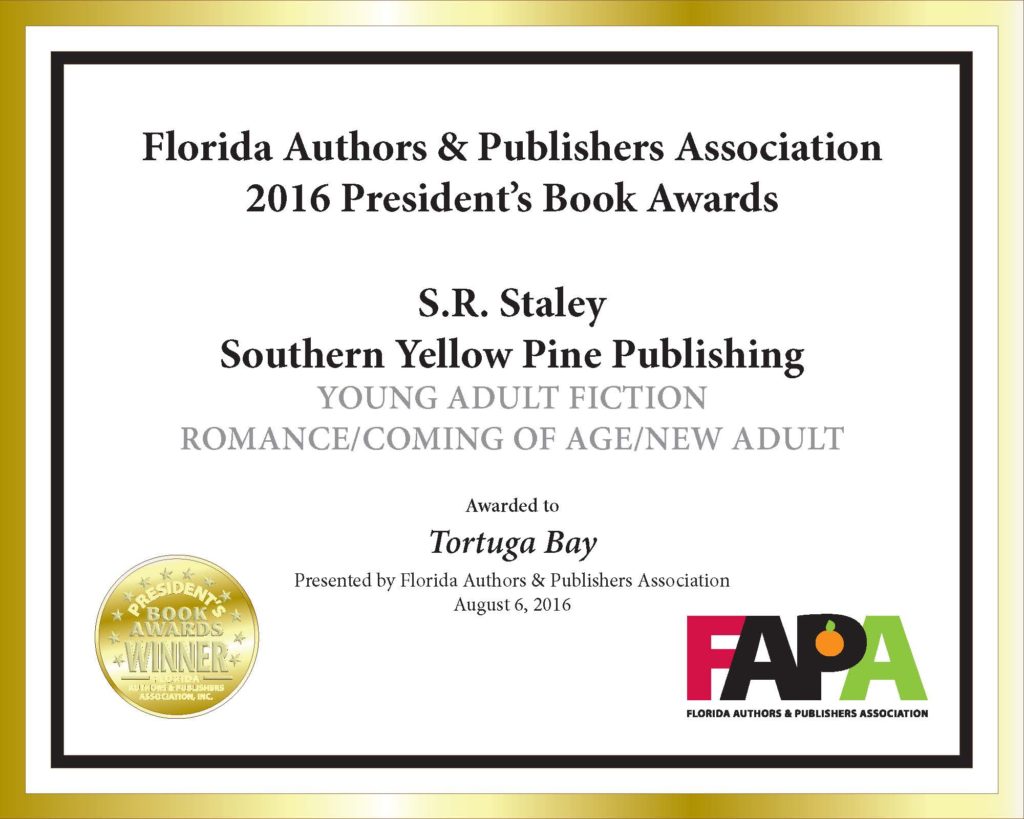 FAPA's awards have a lot of integrity. Unlike some other competitions, FAPA does not feel obligated to hand out awards to books based on the number of submissions in a category. Each book is judged and evaluated numerically based on a rubric. In order to become a finalist, the book has to meet a minimum numerical threshold from the judges. Specific thresholds are also necessary to qualify as bronze, silver or gold. Some categories, in fact, didn't have any medalists. Other categories didn't have any gold medals awarded, and others didn't have bronze or silver medal awards. So, winners have confidence that their award was based on an absolute measure of quality (although scores are still subjective) that are compared equally across other submissions.
Thus, we are particularly proud to have earned these gold medals.
To buy Tortuga Bay, check out amazon.com or SYP Publishing.
For more on the series and how it can be used in the classroom, check out my website: http://www.srstaley.com/pirate-of-panther-bay.html