One of the more gratifying aspects of winning 2nd place in the Royal Palm Literary Competition was that the it happened in October. This month is Dwarfism Awareness Month, and as readers of St. Nic, Inc. know, little people–dwarves–play an important role in the story and plot. I think my fictional characters mirror the roles real dwarves play more generally in our society, even though they are not always recognized or acknowledged. I am pleased that the RPLA award have given greater public visibility to this novel and, by extension, little people.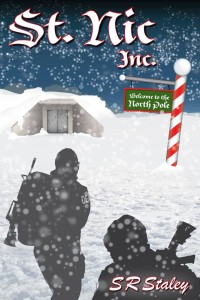 Someone recently observed that all my novels address a social justice issue of some sort. In the Pirate of Panther Bay series, the stories focus on interpersonal violence and human dignity. In Renegade and A Warrior's Soul (the Path of the Warrior series), the issue is bullying and sexual assault. In St. Nic, Inc., prejudice and discrimination are critical elements of the plot and storyline. In fact, I can honestly say. without giving too much away, little people are an indispensable element to the story–the story just wouldn't be the same, and not nearly as interesting, without them. Dwarves are full-fledged, multi-dimensional characters with their own ambitions, courage, fears, skills, and competencies, and their choices as individuals determine the outcome of the story. In no way are they tokens.
Just who are some of these central characters?
Rowdy, the software engineer turned businessman, who company's revenues power the North Pole to achieve its social mission;

Ron Cutler, the seasoned corporate attorney turned civil rights lawyer

Lisa Patten, the chief of surgery at the North Pole hospital

Fred, a professional nurse who befriends one of a lead average-sized characters
Several other characters play smaller but important cameo roles.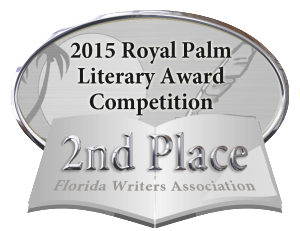 Importantly, St. Nic, Inc. is not a story about little people. Rather, it's a story about the North Pole, and what it might look like if it really exists. Little people make up about 25% of the North Pole population. Average-sized people play prominent roles as lead characters, but, like all societies, this is an ensemble story with different characters on different paths and arcs.
So, why do little people exist at all? Good question. St. Nic, Inc. was written in part with an eye on broaching a broader discussion about prejudice in mainstream society from a different perspective. I have a lot on my website discussing these issues, and the role of little people in the development of the story as well as their role in the novel, including:
So, thank you RPLA for helping me bring this discussion to a broader audience!
For more information on Dwarfism Awareness month, click here. Support Little People of America by either joining (here) or buying St. Nic, Inc. through the LPA's web site (under the section "Fiction with dwarf characters").