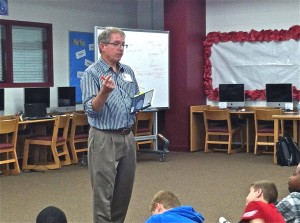 Oddly, many people, including professional writers, don't think of nonfiction books in terms of story. This is unfortunate, because any rhetorical work implies the presentation of an idea or perspective, and involves some form of persuasion. Otherwise, why write the book? My Newest book, Unsafe On Any Campus?, is a case in point.
Unsafe On Any Campus has two goals: educate the general public about the character, nature, and extent of campus sexual assault and rape, and provide a practical framework for reducing its prevalence and impact. But the book can't be just a "brain dump": a compilation of statistics and studies. It also can't be what fiction writers call an "information dump," dialogue or story interruption with the sole purpose of providing story or character background. In fiction (and screenwriting for that matter), every word in dialogue or the narrative is chosen to move the story forward. This is what we mean by "every word counts."
Nonfiction writers also have to tell a story, and they need to use active voice and tone to move the story forward and keep readers. Like novelists, they need to "show," not just tell. So, even though Unsafe on Any Campus? uses statistics, these numbers, case studies, thought experiments, figures, and charts are used to move the story forward in a compelling, active way. They aren't just "dumped" on the reader, hoping they will sort out their importance on their own. Their inclusion in conscious, deliberate, and intentional.
I started thinking about nonfiction as story after my first published novel, The Pirate of Panther Bay, was published. When I co-authored fourth non-fiction book, The Road More Traveled Ted Balaker, a policy book about traffic congestion, I thought about how the argument and story builds to its concluding chapter of policy recommendations. I learned a lot from Ted because his background was network television, and he understood the importance of showing or painting pictures for viewers to illustrate important points. In other words, don't just "tell" your audience something—show them a picture and let them come to their own conclusions based on the information you have artfully provided.
Ted and I had a structure to the story. We identified the problem, and then showed how different ways of parsing data gave us a different way of looking at traffic congestion. This was just not an information dump. This section challenged our skills to explore the problem and show the reader a different way of looking at it. This new way of looking at the data then organically led to a section that showed how our worldview was different from conventional views—this builds the conflict in our story. Our books final chapters examined the path forward built on our new vision. (The follow up book, Mobility First: A New Vision for Transportation in a Globally Competitive 21st Century, co-authored with Adrian Moore, was even more intentional.)
This approach to story structure in nonfiction was crucial for Unsafe On Any Campus? because of the controversial and high profile nature of the social issue and the conclusions and recommendations I present in the final chapters. My goal is for readers to look at the problem of campus sexual assault in a different light, cut through the "white noise" of pundits and experts talking past each other, and consider what I believe are practical and effective solutions in a more comprehensive framework.
The book has three parts: chapters that establish why campus sexual assault is an important issue (even if it is not an "epidemic"), how we need to think differently about the problem (contemporary campus young adult culture), and how these first two elements are essential to framing the solution. In other words, each section has its own internal purpose and goal, but they build on each other organically to reach a climatic conclusion in the story of how we address campus sexual assault.
We'll see how readers, professionals, and pundits respond this summer with the book is released. For more on Unsafe On Any Campus, check out www.campusninjaselfdefense.