Note: This article is a revised version from a Facebook post published on January 11, 2023.
I am back from Israel, and it's hard to describe how overwhelmed I am with gratitude.
Passages Israel gave me this opportunity to travel with 29 college students to connect their Christian Faith to its Judaic heritage and orient them to the geo-politics of the region. E3 Church, my first and only "home church," prepared my heart to embrace insights from this trip and see miracles everyday. I also need to give a shout out to our Israeli tour guide, Asaf, whose vulnerability took our trip to an entirely different level of appreciation for the beauty and wonder of the Holy Land.
I am most indebted to the 29 students and twentysomethings who inspired me with their joy, willingness to confront hard questions, and allow me to be on their journey.
A series of Israel-focused travel observations
I can't possibly report on everything on this mind and spirit blowing trip. Instead, I will dribble out articles throughout January and early February weeks with photos. (I took over 1,300 photos, so this is going to be a project.) More in-depth discussion and observations will be added to subsequent blogs.
For now, I have a few 50,000 foot elevation observations, a few highlights, and a couple of pics for your viewing pleasure.
Israel's Beauty
First, I was blown away by Israel's physical beauty. This was my first trip to Israel. My pre-trip mental images were – for a variety of reasons – of rugged desert. Israel has this topography as well as lush, green valleys, interesting hilly terrain, old and new cities, urbane and filled with ancient history.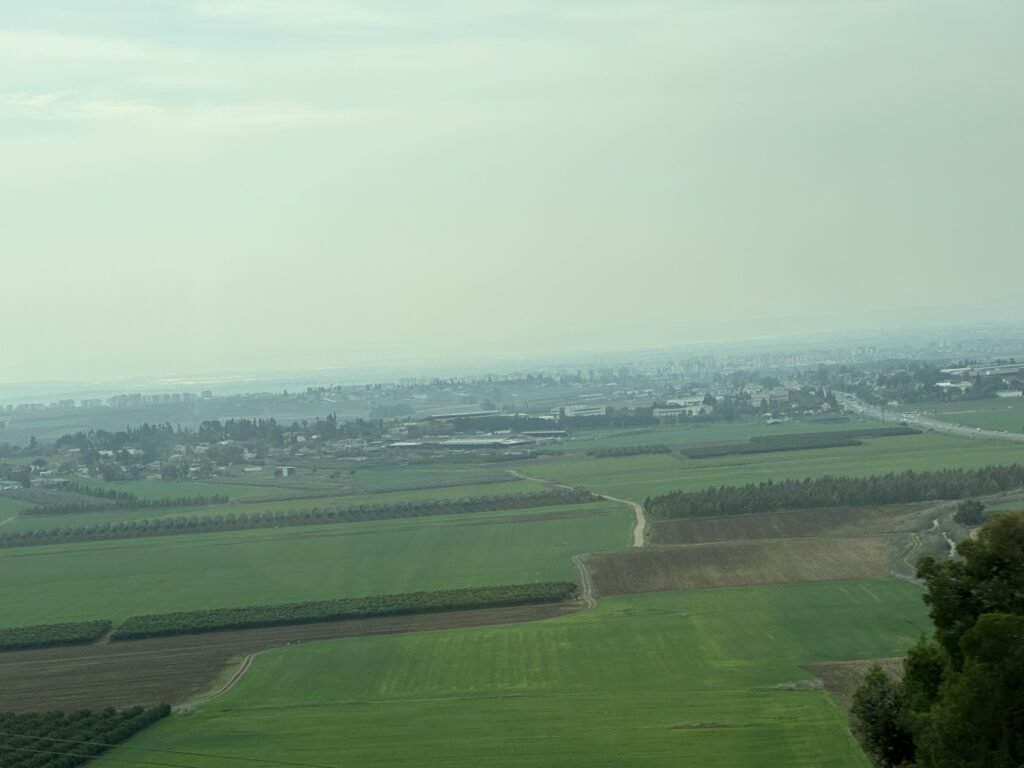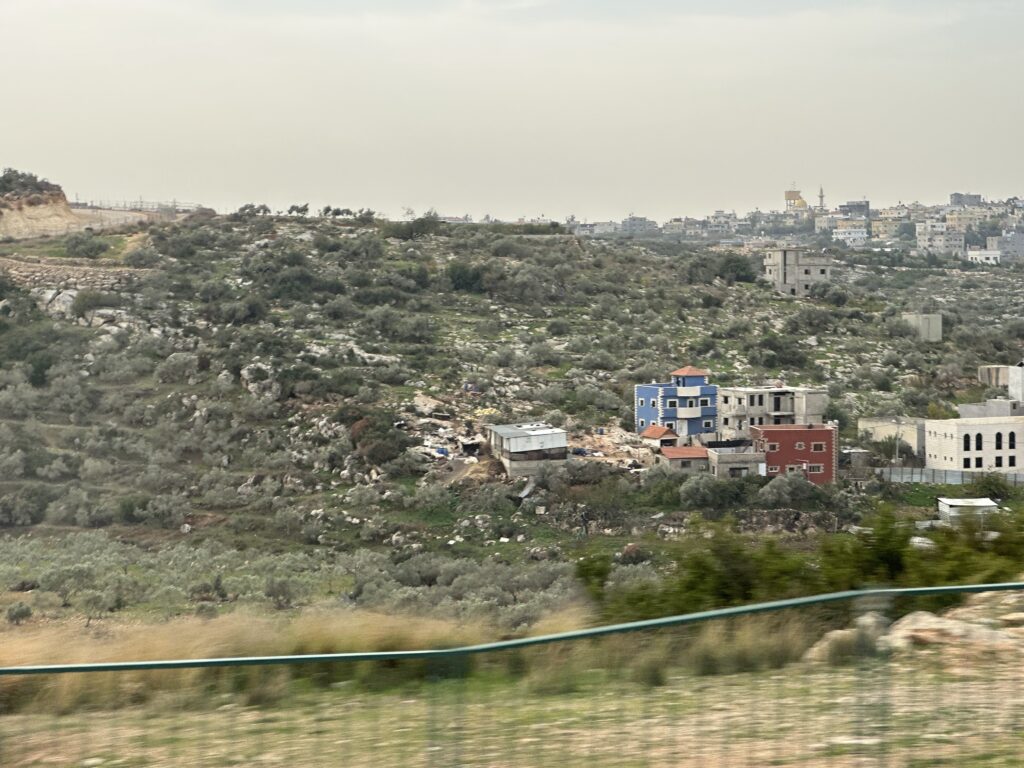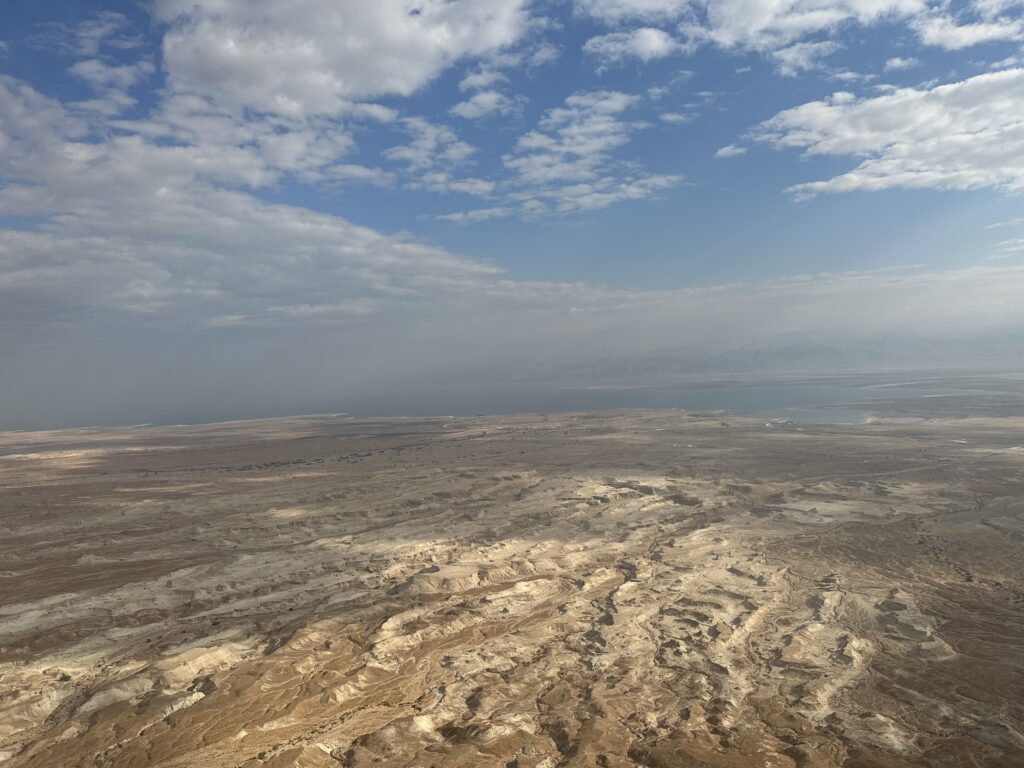 I'll discuss this in a separate post on the physical beauty of Israel. For now, however, I'll just comment on the stunning range of the landscape.
In addition to deserts, incredible architecture, and eye-opening archeology, Israel includes rich, fertile farmland as well as stunning vistas from mountain tops. The Dead Sea's surface is 1,412 feet below sea level! Just a few miles away, Masada, the site of the last stand of the first century Jewish revolt against the Romans, rises to 1,300 feet above the Dead Sea.
Complex geo-politics
Second, the geo-politics of Israel is enormously complex. We heard from Israelis, of course, but also Muslim Palestinians and Christian Palestinians.
To Passage's enormous credit, this trip was about 50% geo-politics, and 50% spiritual. Organizers did an incredible job of making sure different viewpoints were well represented.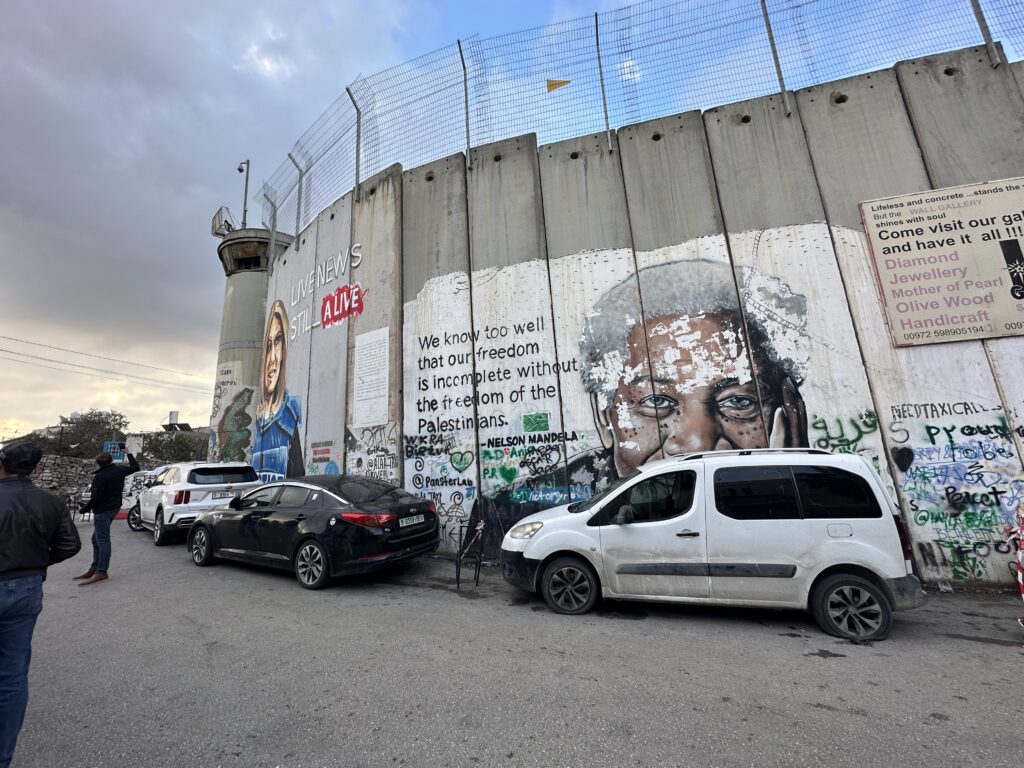 As one speaker said, if you come from this trip as "pro-Israel" or "pro-Palestinian" you really haven't been listening or observing with an open heart. Solutions to the conflict in this region are there, but they will not be easy to design or implement. Our prayers should be with all sides in this conflict.
Transformative site visits
Third, the sites on the ground are truly extraordinary, spirit lifting, and capable of transforming our heart and understanding of humanity. I was deeply moved by every historical site we visited. These sites included the Church of the Annunciation in Nazareth and Mt. Precipice, under which so conflict in the Bible took place. We also visited Temple Mount in Jerusalem, which ranks among the holiest sites for Muslims, Christians, and Jews.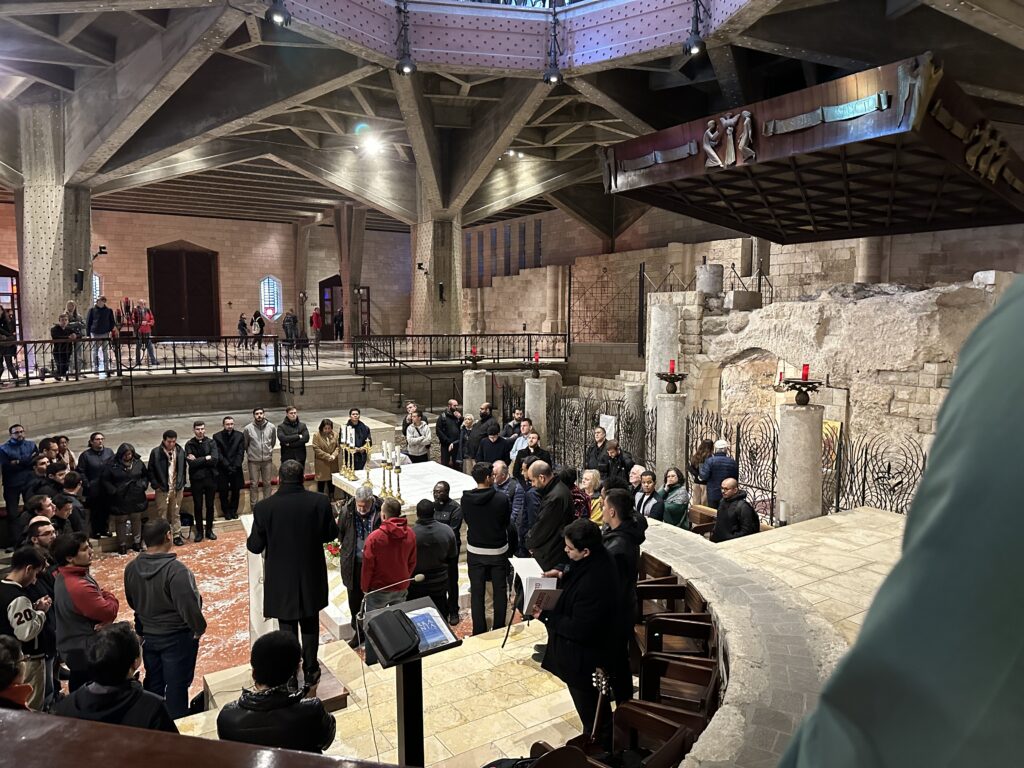 Hope moving forward
Fourth, we can and should take heart into the current generation of young people. They are willing to think, meditate, reflect, and learn. We need to make sure the hearts of older folks are willing to meet them where they are and support their journey.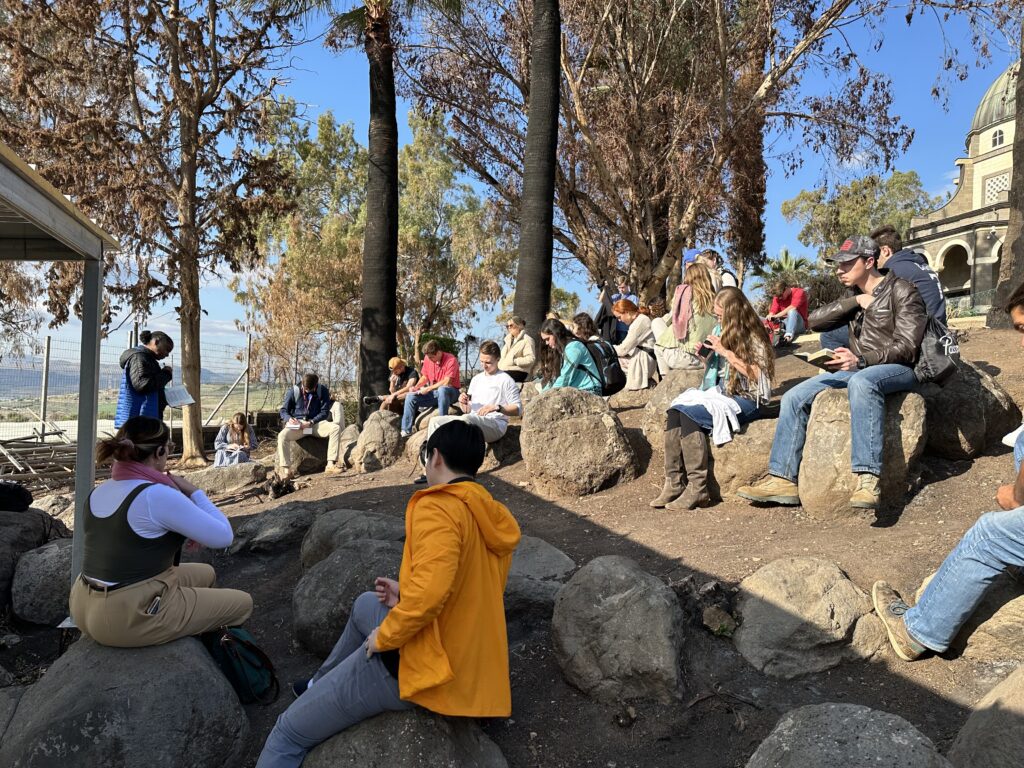 For the record, the sites for my teachings from scripture were at Mt. Precipice, Capernaum, Yardenit / Jordan River, the Garden of Gethsemane, the Garden Tomb. I have never taught from scripture before, and this was a spiritually transformative experience.
I have a few pics that will hopefully wet your appetite for future articles.